LAS VEGAS (KSNV News3LV) — District Court Judge Eric Johnson says a campaign sign near Lake Mead and Decatur should be replaced soon after it was vandalized with a Swastika and the numbers 666, which typically represent the devil.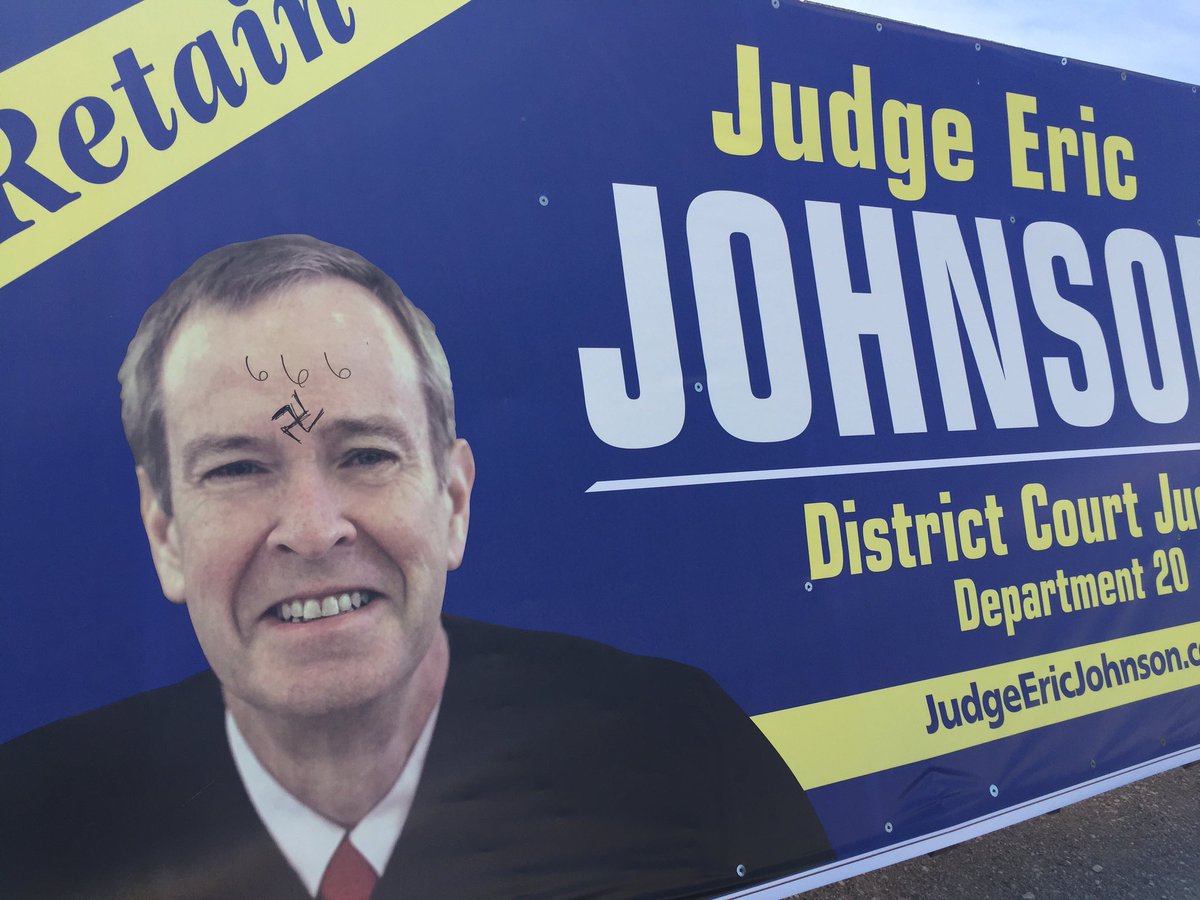 Johnson hopes this is just an act of vandalism and nothing more.
"My guess is it's just random, however, when I was chief of the organized crime strike force for the U.S. Attorney's office, we prosecuted white supremacist prison gang the Aryan warriors," Johnson said.
The judge says the signs are not cheap to purchase, especially the large ones like the one hit by vandals.
Metro tells News 3 that if reported, the crime would be considered destruction of property and possibly investigated as a hate crime because of the symbol involved.
Johnson says this isn't the first time vandals hit his signs. According to the judge, last election season someone cut his head off a similar sign.
The way he sees it, this is merely a malicious act of destroying property.
"Almost every judicial candidate is going to tell you they've had signs where mustaches or horns were drawn on their pictures. Not something you're happy about because there is a cost to it and it's vandalizing your property, but it is just a reality," Johnson said.
Johnson tells News 3 that when most campaigns put signs up they typically have extra on standby because they know these are often targeted for vandalism.
The vandalized sign should be replaced within the next few days.